"Incredibly neat semi-quavers"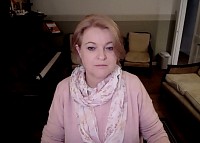 Zoom teaching
Teaching
Inspiration 
From Streatham and Clapham High School Music Dept brochure:
Nicola Beckley has conducted a life-long love affair with song. The fusion of words, melody and harmony with the infinite variety of tone found in the human voice is, to her, an inexhaustible source of fascination and inspiration.


As head of SCGS's thriving singing department, Miss Beckley guides her students in the development of their emerging singing voices by equipping them with a reliable classical technique. Exploring repertoire across various genres, she prepares students for ABRSM exams and, sometimes, Trinity Guildhall and LCM music theatre exams. In addition, she has successfully coached students for stage auditions, family events, competition entries and Oxbridge choral awards. Miss Beckley also acted as vocal coach for the school's recent production of Dido and Aeneas.

Initially educated at Warwick and Oxford universities, she was subsequently trained as a concert and opera singer at the Royal College of Music. Since then, both as a soloist and ensemble member, she has enjoyed a wide-ranging performing career in opera, oratorio, liturgical and film music. Her experience spans centuries of Western music, beginning with Palestrina and Bach, encompassing Mozart, Schubert and Verdi, and stretching to Bernstein, Stockhausen and Danny Elfman. (More details of this can be found on her personal website: www.nicolabeckley.com.) Even her youth, misspent reading mathematics and 'fronting' the pop group Harper's Bazaar, with whom she also penned and starred in a rock opera (a fact she now only divulges to a privileged few), has given her insight in the nurture of young voices.

William Byrd famously expressed his desire that, since it is such a good thing, everyone should learn to sing, and Miss Beckley cannot disagree. Students of voice improve their health and posture, personal and social confidence as well as their speaking skills. They acquire, via an energizing and stimulating process, an instrument which is uniquely theirs. This skill can open a window on the whole of Western music and literature, lead to a challenging and rewarding career or a rewarding leisure activity for life.


Some feedback:

'You are the best singing teacher. Shh..don't tell the others!' - cast of Dido and Aeneas

'This is my Grandad's new favourite song.' - Grade 8 pupil of one of her exam pieces.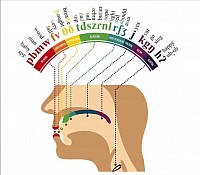 Voices Beckley on YouTube 
Many resources for singing lessons can be found on my
channel
.